2019-10-30
Pay threefold or move out: Housing company to overcharge tenants for renovations
Written and researched by Ida Flik, Mirja Kolttola and Declan McCann. Photo by Mirja Kolttola. Graphics and website by Ida Flik.
Residents of Lintotten in Lunden, Gothenburg, are currently protesting against renovations that will increase their rents by up to 48%. Research by MIJ reveals that tenants will pay over three times the costs of the renovations in increased rent.
For Linda Petersson, 39, housing company Holger Blomstrands Byggnad AB (HBB) will ask for 37 000 SEK more rent each year after they renovate the bathroom and install a new kitchen with wooden flooring.

– It's probably about the amount I spend on food every year, said Petersson, adding that she will most likely have to apply for financial support for her and her 1,5 year old son.

As investigations by MIJ have shown, the total material value of the new interiors is about 100 000 SEK and labour costs for the renovations are estimated at around 150 000 SEK. These figures were confirmed to be reasonable by six different building companies MIJ reached out to.

Based on an assumed lifespan of 20 years for the renovations, Petersson will end up paying 740 000 SEK in additional rents for the new kitchen and bathroom. For reference, IKEA kitchens have a 25 year guarantee. Toilets, wooden flooring and tiled walls are expected to last for a lifetime, while kitchen appliances and sinks usually have to be replaced after 10-15 years.

Consequently, the renovations should cost around 1 000 SEK per month in her case - with less than half of this figure accounting for the actual material value of the new interior. HBB on the other hand is planning to increase her rent by over 3 000 SEK, which leaves a big gap in the numbers.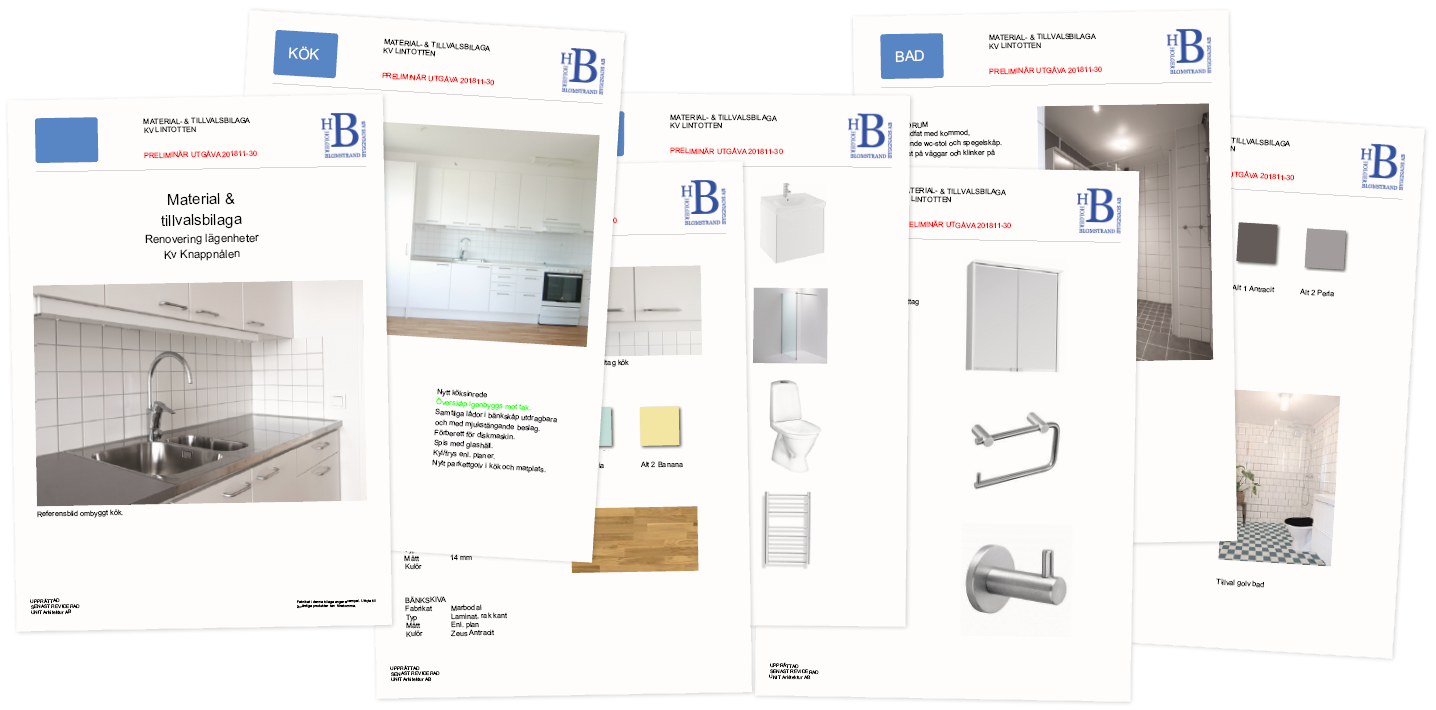 Estimated renovation costs
Maria Sjöholm, 64, who also lives in Lintotten, told MIJ she will not be able to retire at the age of 65 from her work as a train conductor if HBB go ahead with their planned renovations and rent increase.

A study by Boverket has shown that residents of apartments with upcoming renovations are twice as likely to move in the year leading up to the renovation. This has led to the term 'renovräkning' (renoviction) entering the Swedish vocabulary, with gentrification seen as a key offender in Gothenburg.

Current regulations in Sweden allow landlords to disproportionately increase rents after renovations because of the so-called 'Bruksvärde' system.

Tenants can contest renovations in Hyresnämden, but in the Gothenburg region all 57 cases were concluded in the landlord's favour between 2017 and 2019, as research by MIJ discovered.
Hyresnämden court cases 2017 to 2019, Gothenburg region
Each orange dot stands for a court case that was decided in favour of the landlord. The size of the dot indicates the number of tenants affected. In the given period, all court cases were decided in favour of the landlord. Click on a dot to see the exact number of tenants involved as well as the court decision.
Petterson concludes:

– They are going to win. And we are going to the court of appeal, and they're going to win there as well.

– But we will try to take as much as time as we can, until they listen to us.